Text analysis, via natural language processing (NLP) methods, aims at high-level information extraction. Applications vary from document classification to automatic answering machine.
Our works aims at the development of "intelligent" human-machine interfaces using probabilistic models applied to text. We are currently collaborating with the company ELTEIDE/MAZER for the development of "Laila, a chatbot with a human touch".

Word2Vec Networks
A Word2Vec network produces a mapping of large word dictionary of words into points in a multi-dimensional space. Word2Vect are used in a large number of applications, that range from document classification to question answering. The mapping is learned in an unsupervised way and leads to representations that reflect also a "closeness" in meaning among the words. Algebraic manipulations can answer analogy questions such as
King + Man – Queen = Woman

We have developed one of the most efficient Word2Vec systems for the Italian language and analyzed its behavior when the hyperparameters change.
G. Di Gennaro, A. Buonanno, F.A.N. Palmieri, "Considerations About Learning Word2Vec," in The Journal of Supercomputing, Springer, pp. 1-16, 6 Apr. 2021. DOI: 10.1007/s11227-021-03743-2.
G. Di Gennaro, A. Buonanno, A. Di Girolamo, A. Ospedale and F.A.N Palmieri, "

An Analysis of Word2Vec for

the Italian Language," in

Progress in Artificial

Intelligence and Neural Systems (Smart Innovation, Systems and Technologies 184),

A.

Esposito, M. Faundez-Zanuy, F.C. Morabito and E. Pasero, Eds., Springer, 2020

, pp. 137

–146. DOI: 10.1007/978-981-15-5093-5_13 - Paper presented also at the 29th Italian Workshop on Neural Networks (WIRN), June 12-14, 2019, Vietri sul Mare, SA, Italy. [Preliminary Version on arXiv:2001.09332] [Web page]
Intent Classification
In a text dialog with a machine, questions have to be interpreted and classified. This is referred to as "intent classification". We have proposed a neural network architecture based on LSTM (Log Short Term Memory).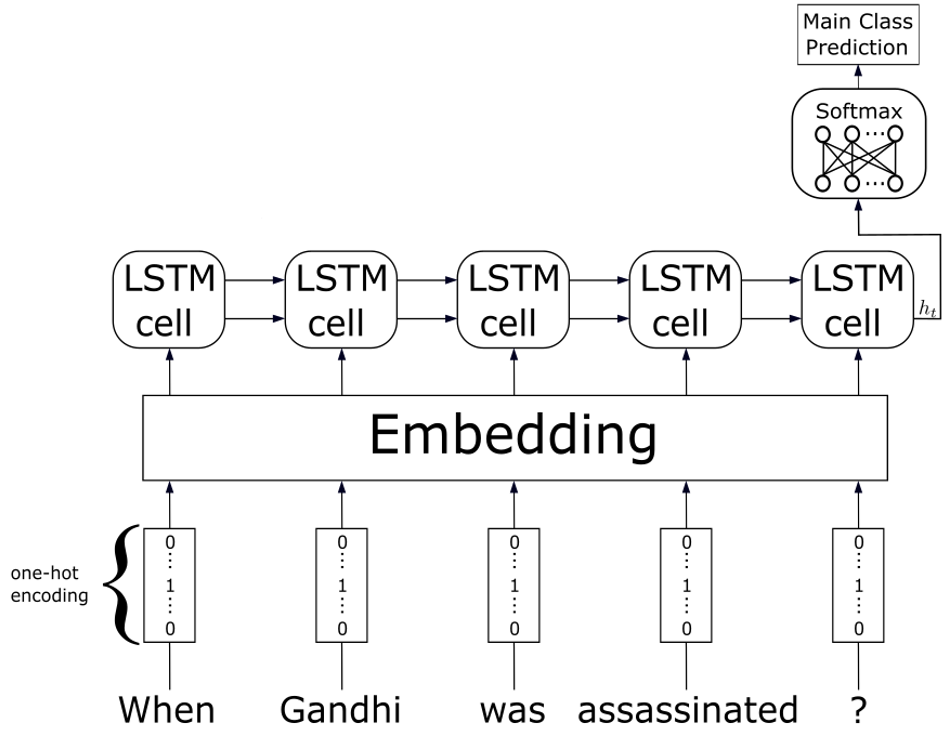 G. Di Gennaro, A. Buonanno, A. Di Girolamo, A. Ospedale and F.A.N Palmieri,

"

Intent Classification in Question-

Answering Using LSTM Architectures," in Progress in Artificial Intelligence and Neural Systems (Smart Innovation, Systems and Technologies 184),

A.

Esposito, M. Faundez-Zanuy, F.C. Morabito and E. Pasero, Eds., Springer, 2020

, pp. 115

–124. DOI: 10.1007/978-981-15-5093-5_11

- Paper presented also at the 29th Italian Workshop on Neural Networks (WIRN), June 12-14, 2019, Vietri sul Mare, SA, Italy. [Preliminary Version on arXiv:2001.09330]